About Us
Everglades Nurseries Ltd is a family run business with 65 years of experience in growing and selling quality trees, shrubs and hardy ornamental nursery stock to the trade and retail.
Based in Ulnes Walton, Lancashire, we provide a nationwide service to landscapers, local authorities, garden designers and the general public through our Plant Centre.
We offer a wide selection of plants ranging from deciduous and evergreen shrubs, herbaceous plants, hedging, exotics, and topiary to container, root-ball and bare root trees. We have strong trading links with independent growers throughout Europe; this enables us to supply a complete range of stock required by our customers, creating the ideal 'one stop shop' scenario.
Our well trained nurserymen are knowledgeable and friendly which enable them to provide excellent customer service and attention to detail.
Contact Us
Refunds and returns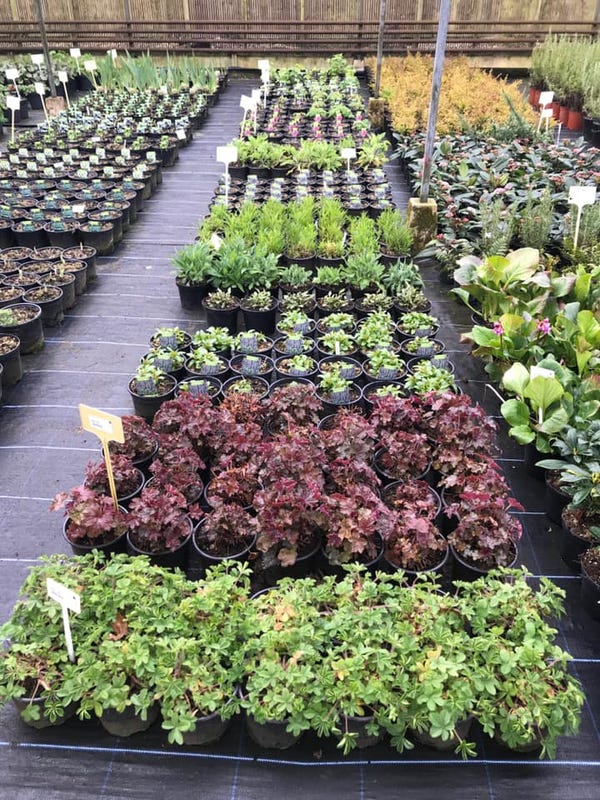 Very helpful staff, and loads of options for your garden. All good quality planting, well kept, watered and ready to go. If you need any help just ask. I will definitely revisit soon.
This was a good nursery, good for trees and bushes. All looked well looked after and in good condition and good ok prices.
Good choice of plants and the staff give good advice
Have no idea what kind of plants I needed . So one of the took me round and explained what the plants were what I needed I'm very recommended two friends thank you very much
laurence bromiley
2022-05-07
This is one of of the best plant nurseries with a large choice of different plants in various sizes enabling you to accommodate most budgets. The staff are extremely helpful and very knowledgeable. You're not just buying a plant like in B&Q here. You're buying a plant that's been cared for with expert knowledge.
Barry Rothwell
2022-04-25
Great quality of plants
Very expensive
Great